Customer story notifications
Customer stories are very powerful when selling. It helps your sales team share knowledge with customers about how your solutions work for other customers. 
SalesValue can help you get more customer stories from your sales team. SalesValue can send out automatic request for new winwires and customer stories, as well as notifications when new customer stories are created. 
Winwire requests
Each time an opportunity is closed SalesValue can send a request to the opportunity owner to create a winwire.
A winwire is a short description of the just won opportunity, that can be shared internally and also used for name dropping with other customers, if the customer allows. 
Story requests
When the customer has had time to use your product or solution for some time, it is a good idea to ask them if they want to participate in a customer reference. Even if the customer is not ready for a public reference it is still a good time to create an internal story, to share the knowledge learned from this customers implementation
6 months after an opportunity has been closed SalesValue can send a request for the opportunity owner to create a customer story. 
Story notifications
When a new customer story is created SalesValue can send out a notification to the sales team. This allows the sales team to stay on top of new wins and relevant customer stories. 
Settings
To enable story notifications go to your organization setup by clicking on the gear icon in the top right:

This menu option is only available for organizational administrators and is hidden in the CRM embedded view. 
Select basic info in the left menu: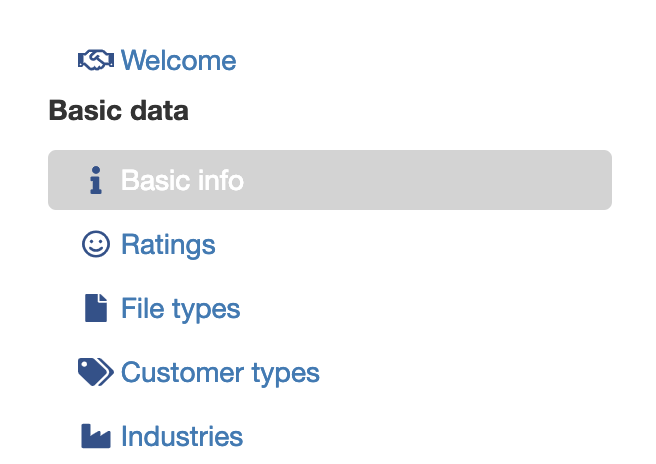 Update the customer story notification settings:
Story notifications - Select to enable notification on new customer stories
Winwire and story requests - Select to enable winwire and story requests to be send
Story notification repeats - Number that defines how many reminders should be send
Story notification frequency - How many days between the requests
Story notification delay in months after opportunity close - How many months after opportunity close should the story request be send